The price of a stamp went up by 7% this Sunday, January 26th from 46 cents to 49 cents. Compared to typical standards enforced by the Postal Regulatory Commission, this is an enormous increase — all in the name of helping the USPS stay afloat as they face competition and economic challenges. And while the stamp price will have the most direct impact on consumers and businesses it isn't the only the rate the Postal Service earmarked to hike this year. Surprisingly, some rates even went down.
Changes to Common Postage For Consumers: Forever Stamps, Postcards & Additional Ounces
While the price of a stamp for a 1-ounce letter went up by 3 cents, the changes are less observable in case of additional ounces and postcards, because the 2014 rates for each went up by only 1 cent. The change is 21 cents from 20 cents in case of additional ounces and 34 cents from 33 cents for postcards. This is not too much for a single mail piece, but multiplying the actual rate per additional ounces by ten (or any other value) will result in 10 cents (or more) paid in addition in 2014 by all consumers using USPS services. T
New Metered Mail Discount — One Way to Save
This year introduces a new loophole for the ordinary price of a stamp: by metering mail at home, a 1-ounce letter can be sent for 48 cents. This is a 1-cent saving now that the price has gone up.
Priority Mail — Nearly Unchanged; Deeper Discounts Online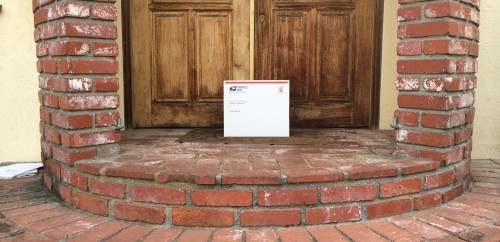 The 2014 Priority Mail rates will remain largely the same since the product was recently re-vamped in 2013 to include tracking, insurance and predictable delivery dates. Except from the Priority Mail Large Flat Rate Box and APO/FPO/DPO Large Flat Rate Boxes, which both increase by 0.60 cents, and 3-pound Priority Mail, which goes down in price by about 10 cents, all the other rates for 2014 Priority Mail Flat Rate stay the same and see no increase nor decrease compared to the last year.
Deeper discounts will come with printing postage online in 2014. Savings came to a maximum of 20% for folks printing Priority Mail postage from home and in 2014, savings will increase to up to 35%.
Many Changes to Priority Mail Express and Flat Rate Services
The Priority Mail Express rates are facing an average increase of three percent in 2014. These changes are spread across weight ranges and mailing distance, or "zones." Even though the rates for 0.5 pounds stay the same, they are going up by 59 cents, 98 cents and 66 cents for one, two and three-pounds packages respectively for Zone 3 packages. The rates go up by 1.79 dollars for Zone 4 mailing, 1.98 dollars for Zone 5, 2.32 dollars for Zone 6, 2.15 dollars for Zone 7 and again 2.32 dollars for Zone 8 – all prices are applicable only for one-pound packages. The increases might not correspond very much –- for instance, the rate for 2-lbs packages in zone six is higher (1.49 dollars) compared to the rate for 3-lbs packages in the same zone (1.29 dollars) — so it may be worth looking over the USPS's full breakdown.
Among Flat Rate Express services, the Flat Rate Boxes rate is the only one that suffered a change in 2014 compared to the previous year, going up by 5.00 dollars (from 39.95 dollars to 44.95 dollars). The other rates, Flat Rate Envelope, Legal Flat Rate Envelope and Padded Flat Rate Envelope, remain at 18.11 dollars in 2014, which is the same rate as in 2013.